Terrazzo Honing, Polishing and Sealing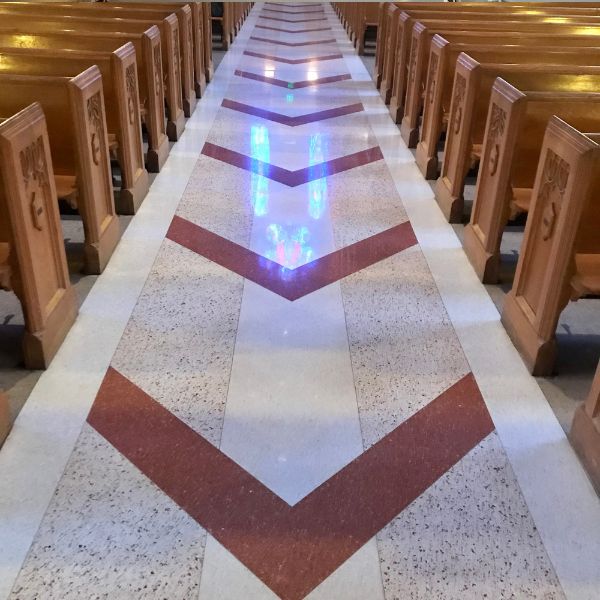 terrazzo honing, polishing & sealing in Alpharetta, atlanta & beyond!
Terrazzo is a type of flooring that's made from a mixture of marble, granite, and other materials. It's a popular choice for both residential and commercial properties because it's durable and easy to maintain.
However, like all types of flooring, terrazzo can eventually show signs of wear and tear.
Many times we find terrazzo that has been coated with a wax. These waxes can cause scuffing, trap dirt, cause discoloring, and give it an artificial shine. In order to achieve a more natural look, we suggest having the wax removed by professionals and then polished.
Terrazzo waxes can yellow and collect dirt and debris. This often requires stripping and re-waxing the surface on a regular basis to maintain the shine.
TRUSTED TERRAZZO SERVICES
Similar to marble and granite, terrazzo can be polished with a natural polishing process that eliminates the need to strip old wax finishes.
This can significantly reduce maintenance costs and provide a more natural look.
If you're interested in terrazzo honing, polishing, or cleaning services, call us today at 404-255-8133 to schedule a free consultation.